(Copied from the title PAGE)
March 29, 2021
I am looking at the date, and it occurs to me that A LOT has been happening this month. I'm also realizing that the time has come for Q followers and Patriots WORLDWIDE to begin looking at current events through the lens of Scripture….
1, Q has said repeatedly that we should "watch the water." This brings to mind the news that I've been following concerning the EVERGREEN cargo ship that was blocking the SUEZ CANAL — the pride of Egypt.
2. Q has also frequently used the word WORLDWIDE.  I've seen quotes from people who have declared, "The entire world is watching!" and numerous headlines point out that the fate of the EVERGREEN is affecting EVERYONE IN THE WORLD,  because while it was stranded, essential goods meant for various countries have not been able to pass through the SUEZ CANAL.
3. Another word mentioned by Q, which seems to especially applicable to a time such as this: BIBLICAL.
Think about it …
— This is happening during the week between Palm Sunday and Easter. Christians WORLDWIDE remember Jesus' journey to the cross,  His 3 days in the grave prophecy, and His appearance after He was raised from the dead, which  gives people WORLDWIDE hope for eternal life with their Savior.
— Jews WORLDWIDE  are remembering what the Lord God commanded before the ancient Israelites (the Redeemed) left Egypt, passed through the RED SEA, and entered the SINAI PENINSULA for 40 years of wilderness training. 
— All of these events have taken place in the small, geographic area between Egypt and Saudi Arabia.  President Trump made huge strides in bringing Saudi elites to the negotiation table. They even invited Trump to take part in the traditional SWORD DANCE (https://www.youtube.com/watch?v=q8EV-eXfDQg) , which is performed only when the Saudis are declaring a new king to lead them into war.  POTUS  Trump has proof of their evil deeds, including human trafficking and sacrifices to Satan. He called them out and they promised to STOP CHILD SEXUAL ABUSE! (#SaveTheChildren)
SAVETHECHILDREN.org says this: "Child trafficking is a crime – and represents the tragic end of childhood. Child trafficking refers to the exploitation of girls and boys, primarily for forced labor and sexual exploitation. Children account for 27% of all the human trafficking victims worldwide, and two out of every three child victims are girls ."
4. Now I'm wondering what — or who — is inside those shipping containers that are now in an area where they will be INSPECTED.  How are Hillary Clinton (HRC) and the Clinton foundation connected to this mega cargpo ship that bears her Secret Service code name — EVERGREEN.
I invite you to join me as I DIG IN and look for TRUTH and CONNECTIONS to BIBLE PROPHECIES!
=============================================================
Q CODES TO KEEP IN MIND …
Hillary Clinton = HRC —>  Alice  —> EVERGREEN
Clinton Foundation =CLINTON FOUNDATION
Saudi Arabia = SAUDI ARABIA —> SA —> Wonderland —> Bloody Wonderland
(HRC = Alice  SA = Wonderland  WHO ARE THE WHITE RABBITS?)   If I'm remembering correctly, I believe they are the Saudi men who dress in white.
(Alice in Bloody Wonderland = Hillary in Saudi Arabia)
"Just because you can't see it, doesn't mean BIG things aren't happening." –Q
THE GREAT AWAKENING —> WORLDWIDE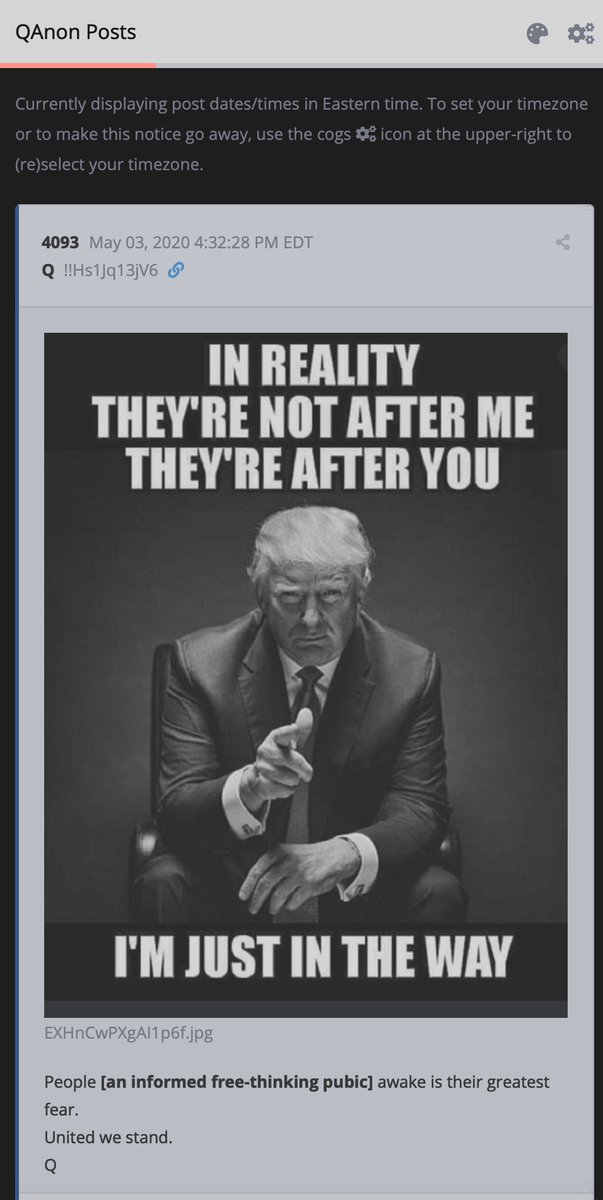 "What happens when people learn the TRUTH? What happens when people WAKE UP? They will not be able to walk down the street. THE GREAT AWAKENING."
— Q