Global Currency Reset Sparks Trump Assassination Attempt While US Under Martial Law
Monday, February 1, 2021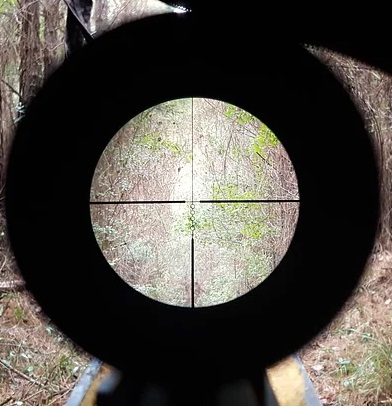 A sniper's bullet struck a panoramic casement window on the east wall of Donald Trump's bedroom at his Mar-a-Largo estate on Tuesday morning 26 Jan. around 3:00 am. It was just another of now more than fifteen such assassination attempts on him since taking office – none of which were covered by Mainstream Media.
Trump immediately struck back. On that same Tues. 26 Jan. 2021 a green signal was given to start a Global Currency Reset and US dollar return to a gold/asset-backed standard, along with currencies of 209 nations.
Were the two Tues. 26 Jan. incidents by coincidence? I think not – at least not more of a coincidence than when Trump instigated the Insurrection Act that resulted in the US presently functioning under Martial Law. That happened the afternoon of 9 Jan. after more attempts on both his and Melania's lives – that weren't covered by the Mainstream Media either. Why?
It all went back to Jan. 2020 during a government shutdown when President Trump was said to have reorganized several agencies including the US Treasury, IRS and Federal Reserve. Since the 1800s those agencies had controlled US taxpayer dollars under private bankers and people who weren't even US citizens such as the Rothchilds, Rockefellers and Soros.
Since the 1800s US taxpayers had been funding Washington DC's privately owned US Inc, the Queen's Bank of London, Vatican Bank and their Central Banks across the world. Referred to as the Cabal, they had charged interest to the US government in order to use it's own monies.
Trump didn't like that approach to business and put the US under Martial Law to correct the problem – which was a little scary since President Kennedy had been assassinated for the same reason of trying to take down the Federal Reserve.
Now with the US under Martial Law, the US Military had control of all US assets including taxpayer dollars now at a new US Treasury established by Trump on an Indian Reservation near Reno Nevada, plus two other secret locations in the US. Last year Trump had overseen 14 planeloads of gold bullion and precious treasures secured from tunnels beneath the Vatican and returned to their rightful owners, including the US.
President Trump had also assured that the US functioned under Martial Law so the Military could conduct not only a return to a gold/asset-backed dollar, but insure that the US Republic was restored to original laws of the Constitution as written prior to 1871.
http://www.rumormillnews.com/cgi-bin/forum.cgi?read=115613
LINK: https://beforeitsnews.com/politics/2021/02/global-currency-reset-sparks-trump-assassination-attempt-while-us-under-martial-law-3224901.html
______________________________________________________________________________________________
ACQUITTED! Trump Defeats Dems On Historic Second Impeachment!
House managers and Donald Trump's defense team agreed Saturday to move to closing arguments for up to 4 hours in the Senate impeachment trial of the former president.

After closing arguments concluded, senators acquitted Trump on the single article of incitement of insurrection, falling 10 votes short of the two-thirds necessary to convict with 57 voting guilty vs. 43 not guilty.

All Democrats and 7 Republicans voted guilty, including Richard Burr of North Carolina, Bill Cassidy of Louisiana, Susan Collins of Maine, Lisa Murkowski of Alaska, Mitt Romney of Utah, Ben Sasse of Nebraska, and Pat Toomey of Pennsylvania.

The agreement to move to closing arguments came after the timetable for the rest of the trial had been pitched into uncertainty following a morning of surprises.

The Senate voted in favor of calling witnesses after the House impeachment managers said they wanted to call Washington Republican Rep. Jaime Herrera Beutler to testify about the statement she issued on Friday evening regarding House GOP Leader Kevin McCarthy's conversation with Trump on the day of the riot. Trump defense counsel Michael van der Veen said he would seek depositions from Speaker of the House Nancy Pelosi and Vice President Kamala Harris in the event of an extended trial with witness testimony. Raskin also said he wanted Trump to testify. Trump's defense and the impeachment managers eventually agreed to enter Herrera Beutler's statement into trial evidence and proceed to closing arguments.

In his closing argument, lead impeachment manager Rep. Jamie Raskin (D-Md.) called Wyoming Republican Rep. Liz Cheney as a "hero" for voting to impeach Trump and "resisting" a "retaliatory cancel culture that she was subjected to" when the Republican caucus voted on whether to keep her in a leadership role. She was ultimately not stripped of her position as conference chair.

Trump's counsel objected to a new video used in Pennsylvania Rep. Madeleine Dean's closing argument.

"This is crooked," one of Trump's lawyers said.

Vermont Democratic Sen. Patrick Leahy, who is presiding over the trial as the Senate pro tempore, ruled the evidence would be "stricken" from the record.

"New evidence is not permitted in closing argument. References to such new evidence will be stricken," he said.

"The statement was in evidence, the slide was not, so we will withdraw the slide."

Trump's defense team is not making their closing argument..

"Hopefully we can all leave this chamber in uniform agreement that all rioting, all rioting, is bad and that law enforcement deserves our respect and support," Van der Veen said after mentioning the rioting that occurred after the death of George Floyd. "That has been Mr. Trump's position from the very beginning."
LINK: https://welovetrump.com/2021/02/13/acquitted-trump-defeats-dems-on-historic-second-impeachment/?utm_source=newsletter_randy&utm_medium=mixed&utm_campaign=newsletter_randy
______________________________________________________________________________________________
Melania Trump Announces The Opening Of "The Office Of Melania Trump"
---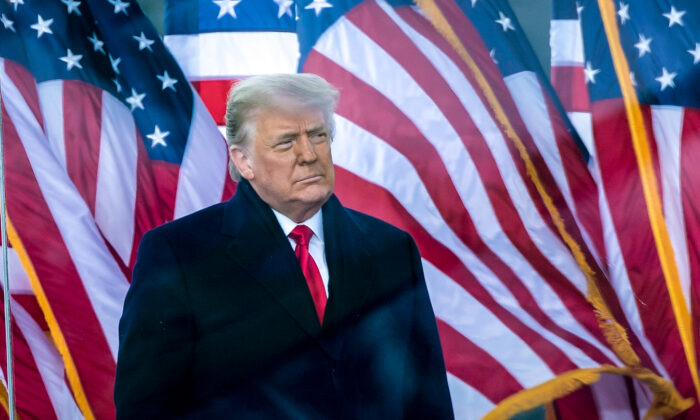 Trump Appeals Suspension to Rejoin Facebook, Instagram
Former President Donald Trump has submitted a statement of appeal to an oversight board funded by Facebook in a bid to rejoin the platform. The decision is expected to take around two and a half months.
Former Danish Prime Minister Helle Thorning-Schmidt, who is a co-chair of the oversight board, told UK's Channel 4 News that they are currently looking into the appeal concerning Trump's Facebook and Instagram accounts. The board was set up to be an independent group to hear users' appeals and is comprised of 19 former politicians, journalists, and academics.
"It's a very high profile case but that is exactly why the Oversight Board was created in the first place," Thorning-Schmidt said….
https://www.theepochtimes.com/trump-appeals-suspension-to-rejoin-facebook-instagram_3708281.html?utm_source=newsnoe&utm_medium=email&utm_campaign=breaking-2021-02-23-4
---
Church Wins Major Supreme Court Battle Against California Lockdown Orders
_______________________________________________________________________________________________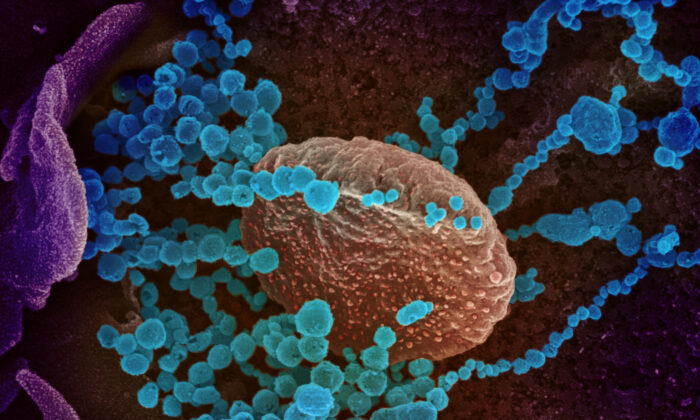 New CCP Virus Strain Spreads Fast in New York City