_______________________________________________________________________________________________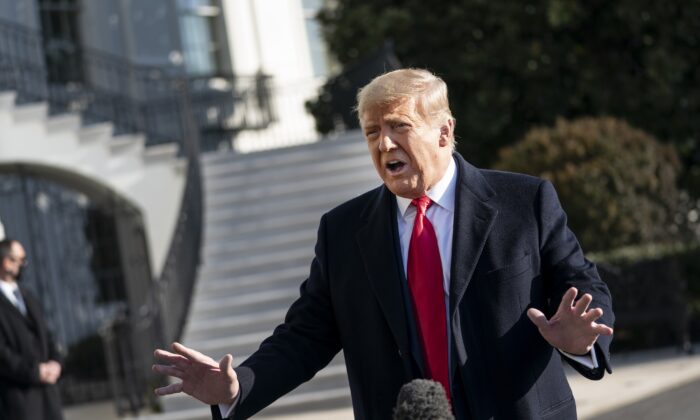 Trump Calls on Americans to Help Ensure Peaceful Transition: 'NO Violence' and 'NO Lawbreaking'
_____________________________________________________________________________
Democrats, 10 Republicans Vote for 2nd Impeachment of Trump
Democrats in the House of Representatives, joined by ten Republicans, voted to impeach President Donald Trump for a second time, in a 232–197 vote on Jan. 13. The single article of impeachment alleges that the president incited an insurrection that resulted in the breach of the U.S. Capitol on Jan. 6.
The impeachment, accomplished in a single seven-hour session, was the fastest in U.S. history. It is also the first time in the nation's history that a president was impeached twice.
Republicans criticized the rush, arguing that it offered no due process to the president and no confidence in the proceedings to the American people. Democrats justified the truncated process by alleging that Trump poses a danger to the nation every day he is in office.
"We know that the president of the United States incited this insurrection, this armed rebellion, against our common country," House Speaker Nancy Pelosi (D-Calif.) alleged. "He must go. He is a clear and present danger to the nation that we all love."
Every Democrat voted in favor of impeachment.
Some of the Republicans who voted to impeach the president were Republican Reps. Liz Cheney (R-Wyo.), John Katko (R-N.Y.), Adam Kinzinger (R-Ill.), Fred Upton (R-Mich.), Jaime Herrera Beutler (R-Wash.), Dan Newhouse (R-Wash.), Anthony Gonzalez (R-Ohio), Tom Rice (R-S.C.), David Valadao (R-Calif.), and Peter Meijer (R-Mich.) …
LINK: https://www.theepochtimes.com/democrats-nine-republicans-impeach-trump-again_3655278.html?utm_source=news&utm_medium=email&utm_campaign=breaking-2021-01-13-3
_____________________________________________________________________________________________
Please pray for this man's family …
Man From Georgia Arrested After Entering US Capitol Killed Himself
A man who was arrested after entering the U.S. Capitol on Jan. 6 in Washington was found dead in Georgia several days later.
The Fulton County Medical Examiner said an autopsy performed on Christopher Stanton Georgia, 53, showed he died on Jan. 9 from a gunshot wound to the chest. The manner of death, according to the autopsy, was suicide.
According to arrest records, Georgia was booked by Washington police officers for a curfew violation and unlawful entry on Jan. 6, after dozens of protesters breached the Capitol building during a joint session of Congress.
A court filing from prosecutors said that Georgia "without lawful authority, did enter and attempt to enter certain public property, that is, the United States Capitol Ground, against the will of the United States Capitol Police." Georgia and other men ignored warnings about dispersing and going inside when they were spotted later Wednesday outside in violation of Mayor Muriel Bowser's curfew, according to another filing.
Georgia pleaded not guilty to the charges on Jan. 7. He was released pending a trial. His court-appointed attorney filed an initial discovery motion the following day, asking for the names and contact information of any witnesses. "Such witnesses will likely have some information that is either directly exculpatory for my client or diminishes the witnesses' own credibility and reliability," she wrote. She also asked for records concerning 911 calls and similar recordings in connection with the Capitol attack and Georgia's arrest, as well as photographs from the alleged crime scene.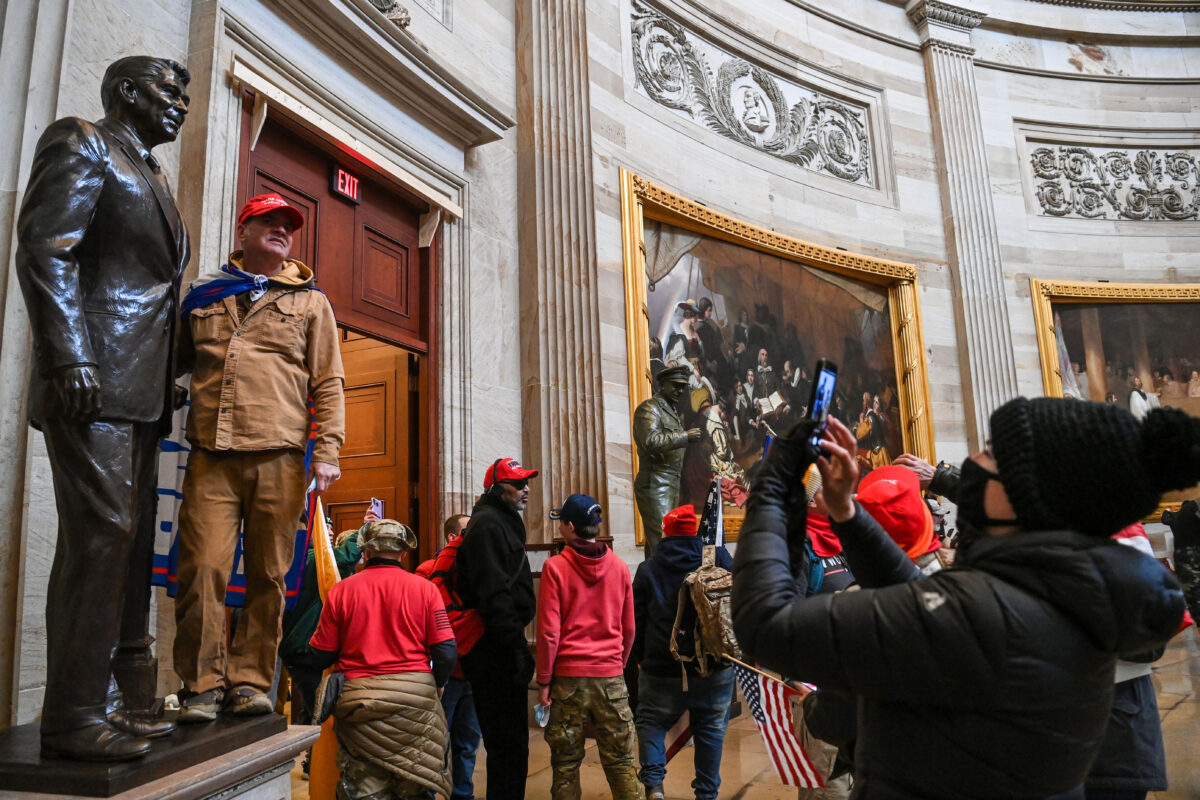 https://www.theepochtimes.com/man-from-georgia-arrested-after-entering-us-capitol-killed-himself_3655017.html?utm_source=news&utm_medium=email&utm_campaign=breaking-2021-01-13-1
_____________________________________________________________________________________________
Democrat Tulsi Gabbard Reveals Why Congress Talks A Big Game, But Won't Act On Big Tech Censorship
January 13, 2021
Tulsi Gabbard is one of the few Democrats I actually respect. 
She is honest, has served in the military, and takes a no-nonsense approach to the far-left nonsense peddled by her own party. 
Now she is calling out representatives in government for being slack on the issue, and the reasoning is quite simple. 
Money. 
Plain and simple, these politicians have sold us out to make a buck. 
Check it out:   
"It goes to money… Google will have a big reception, members of Congress will go, and then they'll pick up their checks."
LINK: https://dailytruthreport.com/democrat-tulsi-gabbard-reveals-why-congress-talks-a-big-game-but-wont-act-on-big-tech-censorship/?utm_source=newsletter_dtr&utm_medium=mixed&utm_campaign=newsletter_dtr
____________________________________________________________________________________________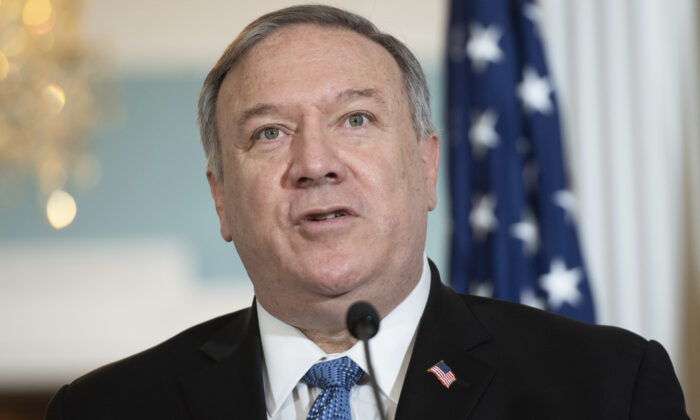 'History Will Reflect on the Good Work' Trump Has Done: Pompeo
People will look back and see that President Donald Trump and his administration got good things done, Secretary of State Mike Pompeo said.
"Look, what happened that day was terrible, and I have said repeatedly that those folks who engaged in this activity need to be identified, prosecuted, and they are criminals and ought to be treated as such," Pompeo said about the Jan. 6 breach of the U.S. Capitol.
"But history will reflect on the good work that this president and our administration has done. Those books will be written about the changes that we have made in the world, the recognition that we have taken about reality, sovereignty, respect for basic dignity and human rights, a return to the founding principles in a way that previous administrations had not done. I'll let others write it, but I think that those actions—the actual things that happened—will be reflected in a way that shows there was good work done on behalf of the American people."
_____________________________________________________________________________________________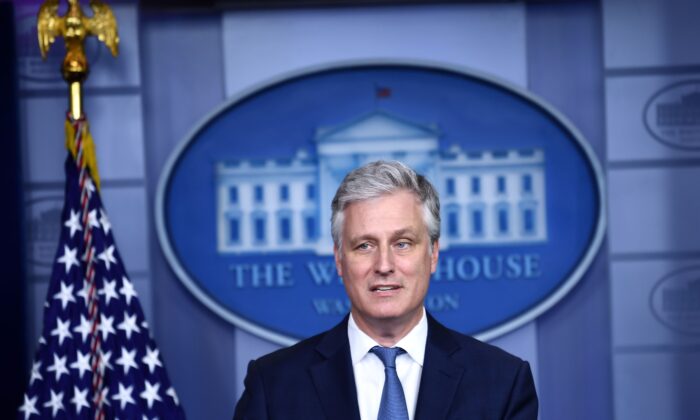 US Indo-Pacific Strategy Unveiled in Declassified Document, Targeting Beijing's Threats