Q first mentioned Rachel Chandler in April of 2018 …
Anonymous

 

ID: 531d5c

 No.924792


GM.JPG

GM
>>924792
Look up Ray.Chandler.
None are safe.
Q
On April 11th, President Trump brought sex trafficking to the nation's attention …
Trump signs law to punish websites for sex trafficking
WASHINGTON (Reuters) – U.S. President Donald Trump on Wednesday signed legislation aimed at penalizing website operators that facilitate online sex trafficking and chipping away at a legal protection for the technology industry.
The law is intended to make it easier for state prosecutors and sex-trafficking victims to sue social media networks, advertisers and others that kept exploitative material on their platforms, although victims would be required to show websites knowingly facilitated sex trafficking.
The signing occurred as Washington sharpens its scrutiny on technology companies, which have largely evaded regulation, for their use of privacy protections and consumer data. Mark Zuckerberg, the chief executive of Facebook Inc, has been testifying before lawmakers this week.
Silicon Valley has long opposed efforts to rewrite the Communications Decency Act, which protects companies from liability for content posted by their users and has been credited with fueling the sector's growth for 20 years….
… On Monday, an indictment against Backpage.com, the internet's second-largest classified ads website, which is used for sex trafficking, was unsealed….
LINK: https://www.reuters.com/article/us-usa-congress-sextrafficking/trump-signs-law-to-punish-websites-for-sex-trafficking-idUSKBN1HI2KP
---
The next photo of Rachel Chandler doesn't appear until 2019 …
ClipboardImage.png

>>5801012

Chandler =
CHILD HANDLER
these people are sick!
>>5801100
If the records become unsealed much will be revealed.
Watch the news for Rachel Chandler.
Q
Then Q gave a link to the
Michal Chelbin
photography website and asked:
Connection to Ray Chandler?
Are you awake?
Q
Xenia, Janna and Alona in the Woods, Russia 2003
I found a research blog with this information …
I did a little digging into Michal Chelbin. She's an Israeli artist who features "art" portrait photography of kids with dead eyes, topless preteens with their fathers in disturbing positions, naked underwater, and groups of topless girls hugging. She says:
"My images are vehicles to address universal themes: family issues, ideas of normality, puberty with its all incumbent pains and distractions, the desire for fame. An example of this is the adolescent girls I photograph, many of them are on the verge of sexual consciousness. They are in this difficult age, torn between innocence and experience. While their bodies might be still that of a child, their gaze sometimes imply differently. I try to create an informal scene, in which they directly confront the viewer. I feel they and their stories represent with most clarity the theme that interests me the most and which is the twilight zone between reality and fantasy. My aim is to record a scene where there is a mixture of direct information and enigmas and in which there are visual contrasts between young and old, large and small, normal and abnormal. My playground lies between the private and the public, between fiction and documentary. For me, the image is just the tip of the iceberg; it's the gate to a story waiting to be told and which I try to depict in an appealing yet troubling way."
I have not found a connection yet between Ray and Michal, but Q gave another hint …
So, I do remember the ongoing legal issues with actress Allison Mack. Let's take a look at this connections. PEOPLE Magazine published this nugget of news in April 2019 …
Allison Mack of Smallville Pleads Guilty in
Nxivm

Sex Trafficking Case

… Prosecutors have accused her of recruiting sex slaves for 

Keith Raniere

, who co-founded the controversial self-help group  

Nxivm  

and its subgroup, DOS,

described as an all-female secret society in which women allegedly were forced to be sexually subservient to Raniere

….
FOX gave this take on the same event …
Allison Mack pleads guilty to racketeering charges in NXIVM case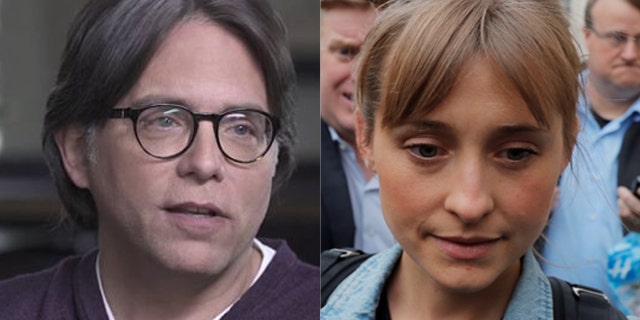 Furthermore, "Ray" or Rachel Chandler, as she's confusingly known, has also been tied to numerous art events hosted by satanic Spirit Cooking pedophile artist, Marina Abramovic, throughout the years. Even working as the primary photographer for Terence Koh, who's intrinsically tied to Abramovic through various collaborations, which has made Satanic art and ritualswith blood and semen, plus with exposed photos of mock human sacrifices, with cake's in the shapes of women, which are dissected at soiree's attended by many elites, and eaten, exemplifying human sacrifice.
But it gets much-much worse, as when PizzaGateresearchers discovered @RayChandler's now private Instagram account, and Tumblr page, they found that it features disturbing images of children in sexually suggestive poses, enough to make your stomach turn. …
But, there's so much more, and many such sickening posts from Rachel Chandler's Instagram, gathered by researchers before she made her Instagram page private, and somebody has made a video showing them off, further alluding to Satanism, Satanic Ritual Abuse, pedophilia, child molestation, her links to the Clinton family, her posts about Epstein's Island and more.  
(I'm not going to post the other photos and videos here.)
I think I'm going to leave this thread alone for now. I need to get back to researching the Standard Hotel.
8/13/19 …
Just found a wealth of information . Copy and paste this link ; https://steemit.com/pedogate/@artistiquejewels/rachel-chandler-s-background-connections-to-nexivm-standard-hotel-marina-abramovich-modeling-agencies-epstein-symbolism-and
Lots of stuff you may not want to see, so I'll let you decide if you want to visit the site.
 * * *
"You belong to your father, the devil, and you want to carry out your father's desires. He was a murderer from the beginning, not holding to the truth, for there is no truth in him. When he lies, he speaks his native language, for he is a liar and the father of lies."
— Jesus  (John 8:44)