DOWN THE RABBIT HOLE …
---
Was Lewis Carroll a Pedophile? His Photographs Suggest So
A BBC documentary sheds a new light on the creator of Alice in Wonderland.
UPDATE: August 24, 2020: An earlier version of this article contained an unauthenticated photograph of Lewis Carroll and Alice Liddell. 
This year marks the 150th anniversary of Lewis Carroll's masterpiece, the wildly imaginative book Alice's Adventures in Wonderland (1865). But the recent discovery of a shocking image within his photograph collection has upstaged the celebrations, suggesting that the English author's interest in children might not have been so innocent after all.
Tomorrow, BBC will broadcast a controversial new documentary entitled The Secret World of Lewis Carroll, in which it will be revealed that Carroll—a photographer as well as a fiction writer and mathematician—took countless pictures of young girls in his lifetime. In most of the images, the children are dressed, but there are others in which they are naked.
Carroll—whose real name was Charles Lutwidge Dodgson—set up a photography studio in his rooms at Oxford, where he was a mathematics lecturer. There, he took self-portraits and portraits of famous artists of the era like Dante Gabriel Rossetti. But photographs of children dominate his production, and amongst the most troublesome pictures, there's one that unnerved the BBC experts particularly.
Lorina Liddell
It is an image of a pubescent girl called Lorina Liddell in the nude in a full-frontal pose, described in the documentary as an image that "no parent would ever have consented to," the Telegraph reports. The controversial photograph was found in a French museum, with a note on the frame attributing it Carroll.
Lorina was the elder sister of Alice Liddell, the little girl who inspired the famous Alice character. Carroll befriended the Liddell family, and became infatuated with the couple's daughters: Lorina, Edith, and, especially, Alice. In the BBC documentary, the literature Professor Hugh Haughton says that Carroll's relationship with the Liddell girls was known to have a "huge intensity" which would seem "pretty strange now."
"My understanding is that he was in love with Alice, but he was so repressed that he never would have transgressed any boundaries," says Vanessa Tait, great-granddaughter of Alice Liddell, in the documentary. She adds that the explicit photograph may explain the rift that made Carroll break contact with the Liddell girls in 1863, when Alice was 11 years old. Crucially, Carroll's diaries from April 1858 to May 1862, a period which coincides with his friendship with the Liddell girls, are missing.
Speaking in the documentary, the acclaimed writer Will Self doesn't mince words: "I think, [Carroll] was a heavily repressed pedophile, without doubt. It's a problem, isn't it, when somebody writes a great book but they're not a great person."…
Although the details about Carroll's relationship with children in general, and with the Liddell girls in particular, might never be known, the evidence that he had a somewhat unhealthy obsession with minors seems overwhelming. "It's sad that that's the thing everyone is going to want to know, especially in the year of the anniversary of the book," says Tait in the documentary.
LINK: https://news.artnet.com/art-world/was-lewis-carroll-a-pedophile-his-photographs-suggest-so-237222
_________________________________________________________________________________________
Wonderland Pedophile Rings Raided: The Ring was Covered Up by Elites
September 11, 1998

(updated June 1, 2020) 

Published by LeeF
In September 1998, another ring was raided – what the BBC described as "a larger and more sinister paedophile network called Wonderland." The network was so named in honor of Lewis Carroll's revered children's book, Alice's Adventures in Wonderland.
NOTE: Lewis Carroll, author of the children's book, was widely known to have a predilection for underage girls and boys, and is now something of a patron saint of pedophiles around the globe. A concerted effort has been made over the decades to cover up Carroll's pedophilic tendencies, though the truth is evident even in the heavily whitewashed profiles of him that can be found in modern encyclopedias. Microsoft's Encarta notes that: "Always a friend of children, particularly little girls, Carroll wrote thousands of letters to them," and also that he "gained an additional measure of fame as an amateur photographer. Most of his camera portraits were of children in various costumes and poses, including nude studies."
The Encyclopaedia Britannica reports that Carroll's photographic 'hobby' was abandoned in 1880, while dismissing suggestions that "this sudden decision was reached because of an impurity of motive for his nude studies."Britannica also notes that Carroll – who was raised in an environment where there were "few friends outside the family," and who was ordained a deacon in the Church of England on the winter solstice of 1861 (an occult holiday) – generally lost interest in his child 'friends' when they reached the age of twelve….
The San Jose Mercury News reported that: "Police in … 22 states and 13 foreign countries conducted coordinated raids … aimed at breaking up an Internet child-pornography ring … The ring involves as many as 200 people around the world, who exchanged over the Internet thousands of sexually explicit images of children as young as 18 months." The Independent later reported that the ring "shared pictures of children being abused — in some cases live via web-cam broadcasts over the internet."
The raids included homes in "Australia, Austria, Belgium, Finland, France, Germany, Italy, Norway, Portugal and Sweden," according to …New York Times, which added that: "Several dozen people were arrested, but officials said they expected more than 100 to be charged." The Independent later reported that 107 suspects were ultimately arrested. The Mercury News implied that this may be only the tip of the iceberg: "The ring actually extends into 47 countries."
The case was described by a British official as "stomach-churning." The Times reported that "Wonderland Club members are believed to have posed their own children for pictures … In other cases … parents may have taken money to let their children be used." The Guardian reported that over 1,250 children were featured in the photos and videos, "many of whom suffered appalling injuries and were seen sobbing uncontrollably as they were being sexually violated." The Independent added that the victimized children were "mostly under [the age of] 10."
ENTIRE ARTICLE@ https://patri-x.com/wonderland-pedophile-rings-raided-the-ring-was-covered-up-by-elites/ ___________________________________________________________________________________________
FROM Q:
SA was a priority.
We wish this was a dream.
Q
—————————————————————————————————–
Nov 12, 2017
2:52:34 PM EST
Patriots don't sleep. 40,000ft. v. necessary to understand [US]/SA/global events. Paint the picture. Decrease altitude (we will not fly that high again). Higher the altitude greater the [risk] of conspiracy ST. Many cannot/will not swallow. What is No Such Agency – Q group?
Who has clearance to full picture? Important. SIS is good. +++Adm R+++ What agency is at war w/ Clowns In America?

How does POTUS shift narrative?

…(New) Age of Enlightenment. 80% covert. 20% public. …
Think Snowden (inside terms dropped). Alice &

WONDERLAND

– understood. Snow White – understood. Iron Eagle? Godfather III? Speed? Everything has meaning.

Disney is a distraction. Senate & Congress = puppets

(not all)(power shift).
For [GOD & COUNTRY].
Nov 05,
2017
12:49:24 AM EDT
"Things need to be solved to understand what is about to happen.
Let's start w/ Alice &

WONDERLAND

.
Hillary Clinton in

WONDERLAND

by Lewis Carroll. Saudi Arabia – the Bloody

WONDERLAND

." — Q
 —————————————————————————————————-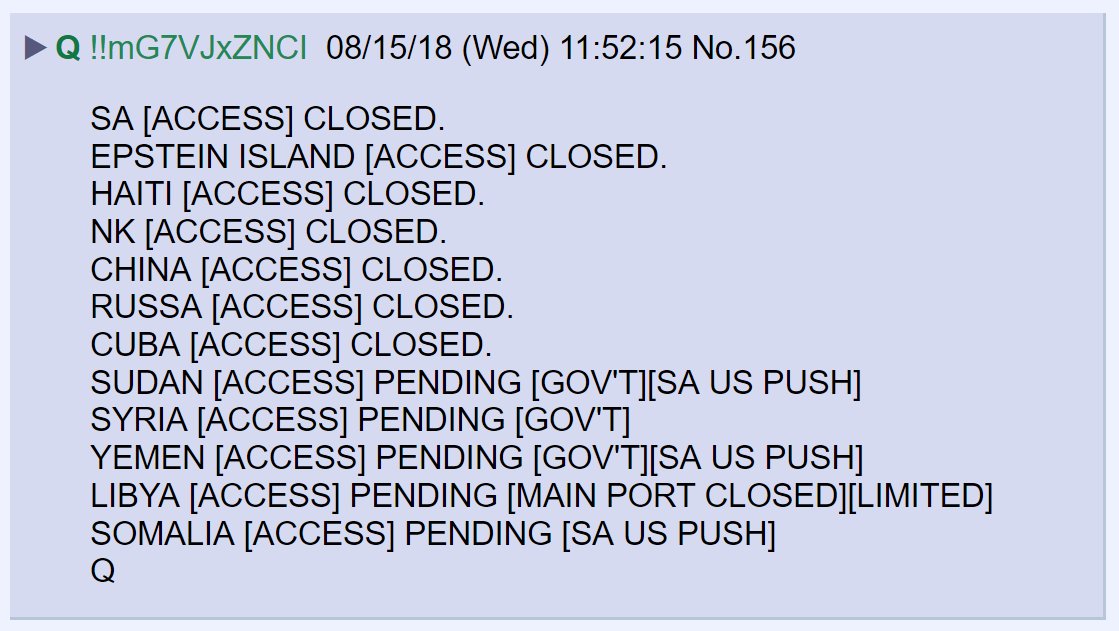 WHO ARE THE WHITE RABBITS?
Re_read drops re: SA Have faith.
For God & Country. Q
______________________________________________________________________________________________
Jul 25, 2019
12:17:28 PM EDT
Anonymous ID: 40ab66 No. 7182803 
Little St James Island
Captain Nautica's Snorkeling Expedition Activity Type: Splashtacular and Family Adventures and Nature Adventures Activity Level: Moderate Duration: 3.5 hours Adult Price: $75 (ages 10and up) Child Price: $60 (ages 8-9) Ages: 8 And Up Be whisked away aboard the captain's RIB power boat to a pair of sun-soaked snorkeling sites — and
prepare for an adventure like no other.
Journey to picturesque Turtle Cove, Buck Island and immerse yourself in an underwater
WONDERLAND
, where you're invited to swim and snorkel amidst a school of sea turtles for approximately one hour.
Afterward, make your way to your second snorkel stop — Little St James Island [a.k.a. Epstein Island] — where curious fish dart back and forth in the clear blue water, and colorful coral formations nestle next to amazing underwater formations.
Afterward, enjoy a beverage and snack before making your way back to St Thomas Harbor. Additional Information Snacks and beverages are included. Snorkeling equipment and instruction are provided. Itinerary may vary based on weather conditions. Guests will enter the water from the boat. Guests requiring glasses to see will not be able to wear glasses under the snorkeling mask. Approximate water depth at both snorkel sites is 10-30 feet. Snorkel time is approximately one hour. Although most likely, sea turtles at Turtle Cove cannot be guaranteed. Guests are encouraged to bring sunscreen, sunglasses, additional clothing, hats, cameras and backpacks.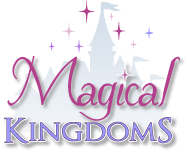 >>7182803 >Afterward, make your way to your second snorkel stop — Little St James Island — where curious fish dart back and forth in the clear blue water, and colorful coral formations nestle next to amazing underwater formations.
Little St James Island
______________________________________________________________________________________________
7 Hidden Messages in "Alice's Adventures in Wonderland" That Weren't Meant for Kids
1. Alice's shrinking and growing is a sign of puberty.
When Alice ate a cake or drank a certain mixture, Alice would shrink or grow, and she was scared that she would disappear completely. While there were no actual reasons for the changes in her body in the text, scientists have 3 versions of what could have been the hidden meaning behind that episode:
Alice's body changes in a similar way to how it would change as a teenager during puberty. Many people think that Carroll showed the puberty of the character. But why this idea may also be wrong is because Alice is only 7 years old and it is too young to be a teenager.

Astronomers link the character with the expanding Universe. According to one of the theories, the amount of matter in the Universe is constantly decreasing which will ultimately lead to its disappearance. Obviously, this is why the character was worried about shrinking so much that she would vanish.

Other people see an indication of hallucinogenic substances, which make people completely disoriented, just like Alice.
It is believed that the tale is an allusion to the War of the Roses that took place in England in the 15th century. This time period was full of scheming, betrayal, and there were a lot of chopped heads — just like in the tale.
Assuming the guess is correct, then baby that turned into the pig is a member of the White Rose. And more specifically, it was Richard III who had a sigil* with a white boar. Shakespeare even wrote a play about it where he presented Richard in a very bad light.
It is believed that the tale is an allusion to the War of the Roses that took place in England in the 15th century. This time period was full of scheming, betrayal, and there were a lot of chopped heads — just like in the tale.
Assuming the guess is correct, then baby that turned into the pig is a member of the White Rose. And more specifically, it was Richard III who had a sigil with a white boar. Shakespeare even wrote a play about it where he presented Richard in a very bad light.
a sigil* …
Simply put, a Sigil is a symbolic representation of an energy, word, or intention statement that when activated, helps manifest the energy, word, or intention statement that it represents.
Working with sigils is an ancient magick that sends a powerful message to your subconscious, the spirits, and the Universe to manifest what you desire in life.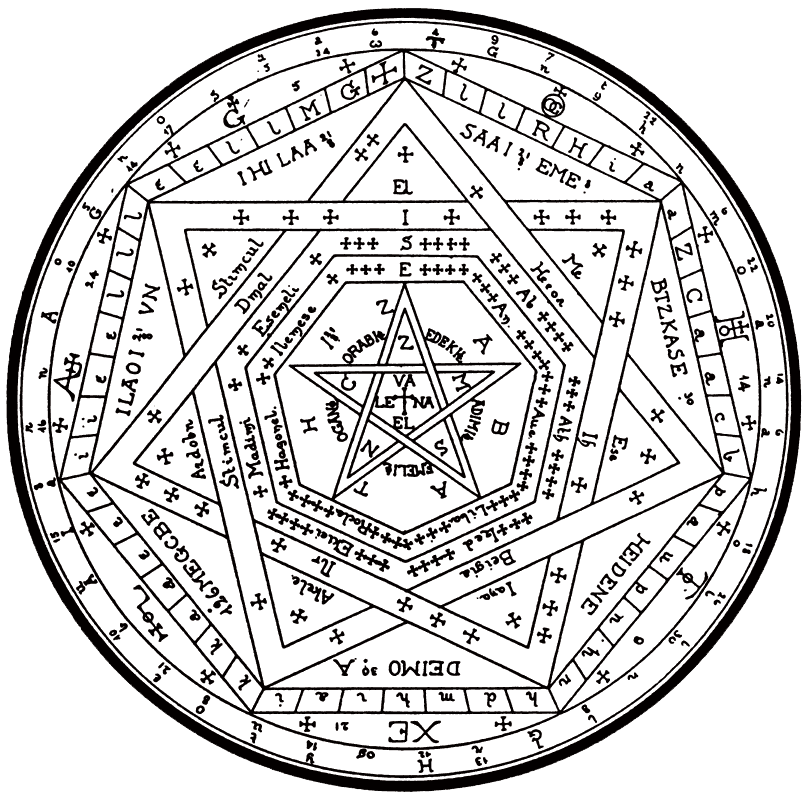 3. The smell of pepper in the house of the Duchess hides the smell of bad food.
The tale casually mentions that the house of the Duchess smells a lot like pepper because the scullery was adding pepper to the soup. But it may have been a hint at the problem that the food at the time was peppered a lot, to kill the smell of rotten ingredients.
4. Alice is Eve, who becomes a sinner.
The adventures of Alice starts in a quiet garden. It was an idyllic place, green and quiet, and that's why it reminds many people the Garden of Eden. But Alice doesn't take an apple, she goes down the rabbit hole and goes into a world that gives rise to incredible changes in her. This theory seems to be pretty logical: children are innocent but when

Alice went into the hole (took the apple), she entered the world of puberty, adult life, and became a sinner.
5. Keys, doors, and caterpillars are Freudian symbols.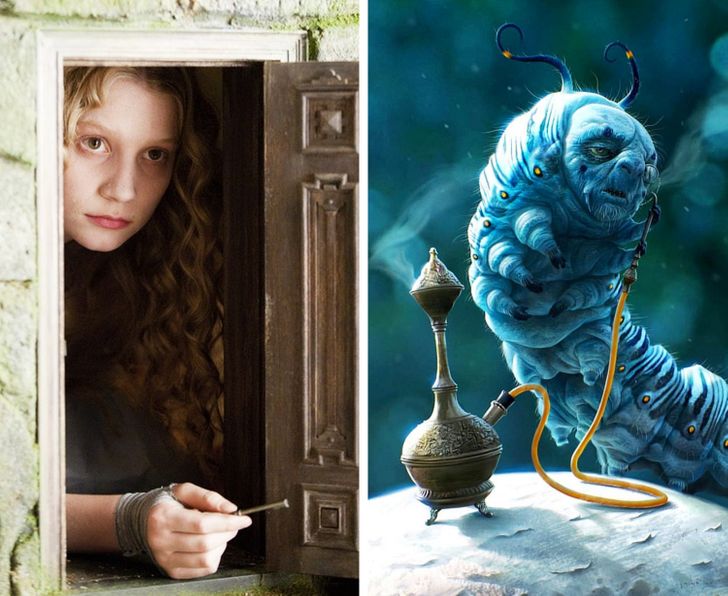 When Freudian theories became very popular around the world, the tale of Alice turned out to be full of gynecological symbols.
There are several interpretations:
Walrus is a caricature of Buddha, and Carpenter is Jesus. For example, the character Loki from Dogma believes this. The logic is simple: Walrus is fat and happy, so he is Buddha or elephant Ganesha, and Carpenter is the direct reference to the profession of the father of Jesus.
J. Priestly is convinced that the poem is the story of England's (Walrus) colonization of America (Carpenter).
There is a more violent interpretation. Some people believe that Walrus and Carpenter are politicians that kill the masses — the oysters.
7. The poem about the White Rabbit in chapter 12 uncovers the love mystery of Carroll himself.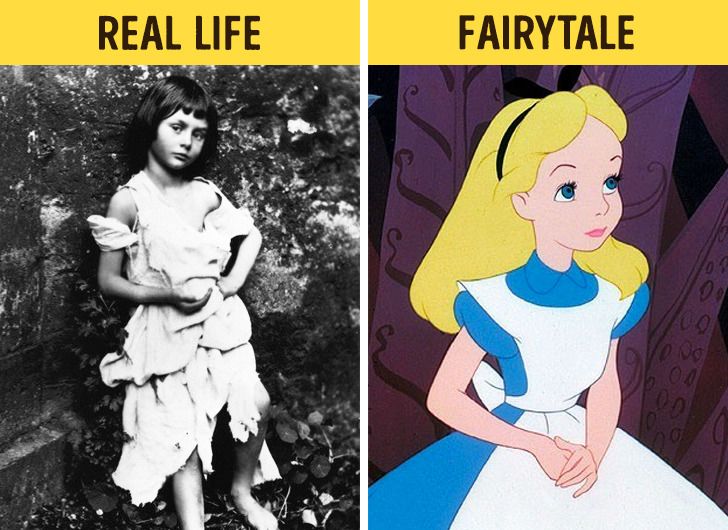 Some researchers see the reference to the unusual connection between Lewis Carroll and Alice Liddell that was the prototype of the main character. Here are the lines we are talking about:
He sent them word I had not gone
(We know it to be true):
If she should push the matter on,
What would become of you?
This is one of the most sensitive moments in the interpretation of the tale. Some people think that when the girl was supposed to come of age, the writer was going to marry her, but for some reason he had an argument with Mrs. Liddell and he never saw the members of the family since.
Do you want to read the tale now that you have some new knowledge about it in order to find some new hidden meaning? If yes, you can read the original manuscript written by Carroll himself here.
_____________________________________________________________________________________________
Hillary Clinton Has Become Completely Delusional
There's a book you can buy on Amazon called "Hillary Clinton in Wonderland," a retelling of the Lewis Carroll classic with Hillary as the young heroine.
Sound far-fetched? It isn't. It's real, and it works because Clinton has been in a fantasy world since she lost to Donald Trump in the 2016 presidential election.
In the months and years since her humiliating loss, she blamed James Comey, Russia, computer bots, WikiLeaks, Bernie Sanders, Facebook, Joe Biden, fake news, Twitter, voter ID laws, the vast right-wing conspiracy, sexism, Barack Obama, ageism, Anthony Weiner, white women, xenophobia, black people, the Electoral College, the DNC, misogyny, and women cowed by their husbands.
So you've got to wonder: What color is the sky in Hillary's Clinton's world?
It never ends. Clinton is still on TV all the time, and last week she came out with the most delusional statement yet, saying she could beat Trump "again."
Uh, Hillary, we have some terrible news. Really awful news. See, nearly three years ago, when we held a national election, you, um, lost….
"Obviously, I can beat him again. But, just seriously, I don't understand, I don't think anybody understands what motivates him other than personal grievance, other than seeking adulation."
"Beat him again"?
… Rasmussen Reports also reported that Clinton performs well in an imaginary race against Trump, each garnering 45% with 11% undecided. "In a repeat matchup of the 2016 election, Clinton runs dead even with President Trump, but even most Democrats don't want her to get into the race," the polling site wrote.
Still, the news wasn't all good for Hillary. "Just 18% think Clinton should enter the race for next year's Democratic presidential nomination. Seventy-one percent (71%) don't think she should run," Rasmussen wrote.
But in Clinton's delusional world, she's already beaten Trump once.
Let's hope she tries to beat him again.
LINK: https://www.thegatewaypundit.com/2019/10/hillary-clinton-has-become-completely-delusional/
_____________________________________________________________________________________________
"When she reached the man of God at the mountain, she took hold of his feet. Gehazi came over to push her away, but the man of God said, 'Leave her alone!
She is in bitter distress, but the

Lord

 has hidden it from me and has not told me why.'"